Man And Van Salisbury - Removals, Collections and Deliveries, Rubbish Clearance, House Clearance, Single Items to Full Loads - - - More Testimonials - www.facebook.com/manandvansalisbury
Man and Van Salisbury - House Clearance Thank you for the invoice and for doing such a great job in clearing the house at such short notice and with such care. Many thanks Clive Salisbury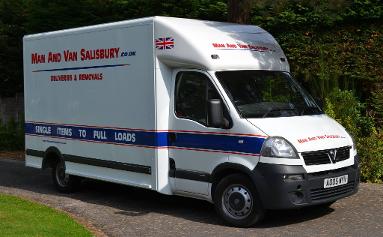 Man and Van Salisbury - Removals Contacted Steve at short notice over the Easter week-end for a move to Bristol via Winchester on Easter Monday. Steve responded quickly to my on-line enquiry and made the necessary arrangements. Pete (the 'man') went above and beyond to make the whole experience run as smoothly as possible. He put in maximum effort to get everything loaded and unloaded with minimum fuss. A superb job, on time, efficient and friendly. We were all very pleased with the result. David Webber Bristol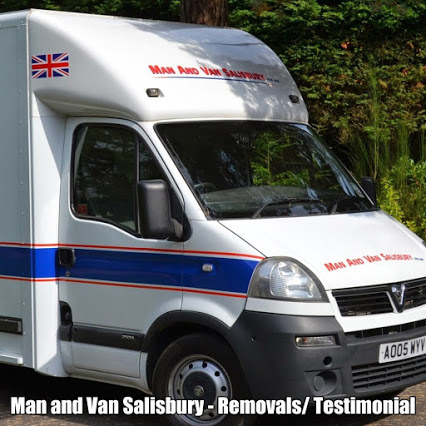 Man and Van Salisbury - Salisbury Removals / Collections and Deliveries / Reviews and Testimonials Our house removal service quotes are tailored to your specific needs and includes free expert advice, you can be reassured that we arrive on time and that our courteous and experienced staff have the expertise to carry out your move smoothly and professionally, Our customer testimonials / reviews, speak volumes for the way that we operate our service.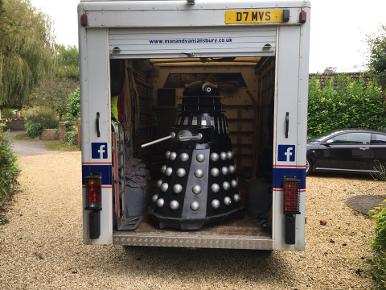 Man and Van Salisbury / Rubbish Clearance. Hi Steve,A big thank you for your extremely efficient, friendly and professional service. All went smoothly and no fuss and arrived promptly as arranged. Will definitely use you again and thoroughly recommend to anyone else. Thanks.Colin & Nicky. Salisbury.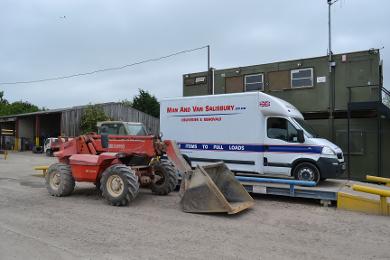 Man and Van Salisbury Removals - Testimonial Dear Steve I am writing to congratulate you on your business (Man and Van Salisbury) From the initial contact through to obtaining prices and the meeting to discuss needs, your company has exceeded my expectations. I shall definitely be using you again and will thoroughly recommend your services to family and friends.I note that for every testimonial that you use, you donate to Wiltshire Air Ambulance a worthy cause that I too support. May I wish you continued success with your business. Kindest regards Sue. P.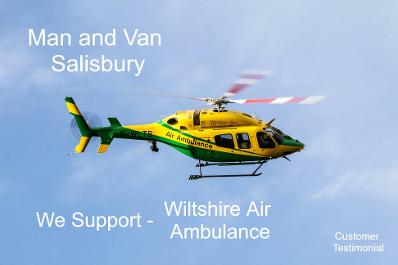 Man and Van Salisbury / Rubbish Clearance Steve was really speedy at getting back to me and efficient in getting our rubbish clearance job done, I would certainly recommend him to others Sarah The Close Salisbury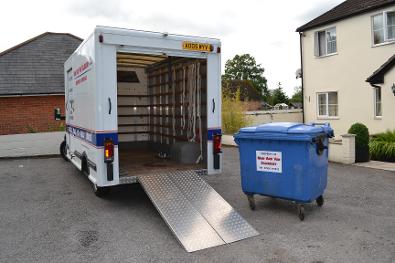 Man and Van Salisbury Removals - Testimonial Steve, I thought your service did exactly what it said on the tin. Your driver turned up, not just on time, but 15 minutes early which is very refreshing. He was polite, enthusiastic and ready to put a shift in. He packed the van in a professional manner and drove his vehicle with safety of his load in mind. It was a pleasure to use the service. Charles Parker Salisbury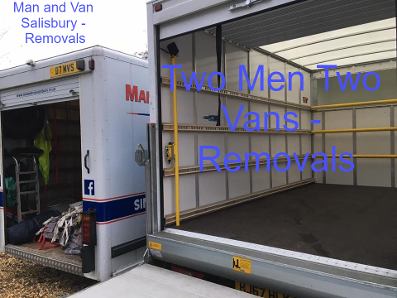 Man and Van Salisbury / Removals - Small Move Testimonial 'It was an absolute pleasure dealing with Steve. Excellent communication prior to the move date, right down to a call the night before to confirm all the arrangements. Great service on move day; turned up early, made a tricky move with awkward sized furniture and quirky houses/doorways much easier and most importantly of all didn't complain when I dropped furniture on him! Would thoroughly recommend Steve to anyone. Thank you Steve. 'T.G. Salisbury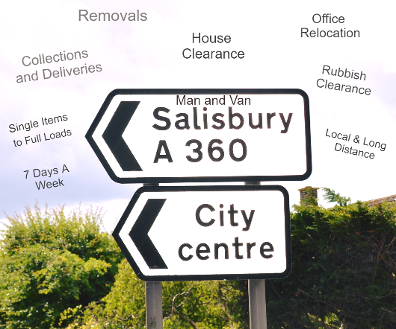 Man and Van Salisbury - Removals in Salisbury / Review Steve was a great guy whose professional approach made moving at a difficult time almost enjoyable!, Excellent service, goes beyond what is required to move and was a pleasure to deal with. Would highly recommend and his experience was highly valued. Couldn't have asked for better assistance from a nice friendly small local business. Steve. A.